Our Speakeasy events have always been a big hit with our Members…these evenings are just so much fun! Just add Summertime and the fun is kicked up a notch. A delicious, BBQ-themed menu, hot new whiskeys to sample, and this time, we had the pleasure of two different cigar experiences.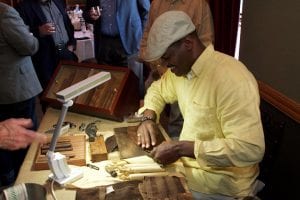 First – Master Cuban Cigar Roller – and good friend of The City Club – Antonio Cortado was here rolling six different types of cigars for our guests. They were able to watch Antonio create them – he would question their cigar preferences, and then produce a hand-rolled cigar that was best suited to them – very cool!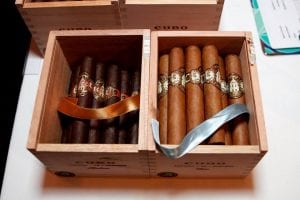 And second – we had Ian Reith in the house, the founder of Cubo Cigars. He brought two packs of cigars for our party-goers to try, and spoke to us about the experiences (amazing!) of starting his own cigar brand.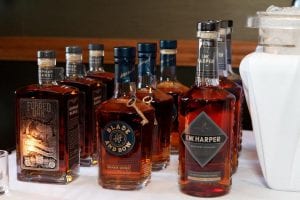 There were fantastic whiskeys to try from Stitzel Weller Distillery in Kentucky – Blade & Bow, I.W. Harper & Forged Oak Orphan Barrel 15 Year. They blew us away!
Guests enjoyed this scrumptious menu:
Whiskey Grilled Kentucky Baby Back Ribs
Southern Fried Chicken
BBQ Beans
Coleslaw
Watermelon, Feta, and Red Onion Salad
Corn Bread
Walnut Brownies

If you're a City Club Member and you haven't joined for a Speakeasy lately, come try the next one on September 22, 2016!
Photos courtesy of James Lilley