Every once in awhile, we like to get out and about to see what our foodie-friendly city has to offer. We are always on the look out for new trends, yummy bites, and exceptional dining experiences. Prospect sure hit the mark on all three – and more!
Check out our delicious meal:
First Bites: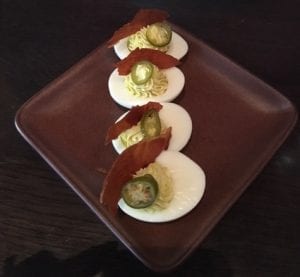 Jalapeno Deviled Eggs, Pickled Serranos, Crispy Prosciutto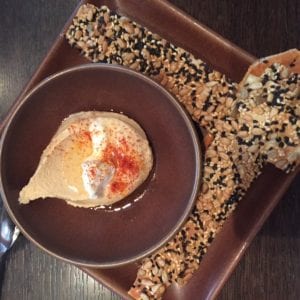 Hummus Labneh, Olive Oil Crackers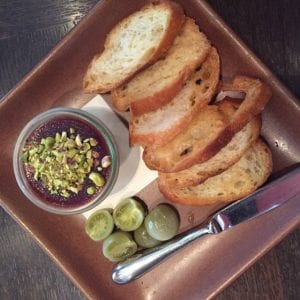 Duck Liver Mousse, Peach & Cherry Mostarda, Pretzel Crackers
Entrees: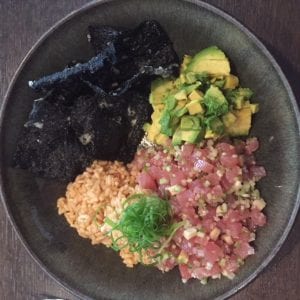 Tuna Poke Bowl, Local Seaweed, Chili Soy Sauce, Nori Chips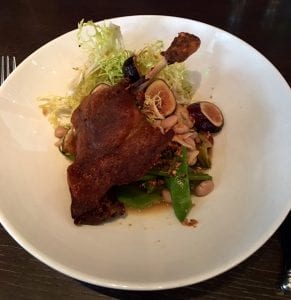 Crispy Duck Confit, Summer Cassoulet Braised Escarole Mixed Beans, Duck Ham, Mission Figs, Hazelnuts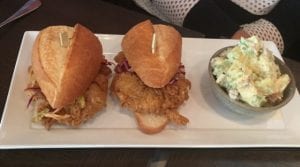 Fried Chicken Sandwich, Spicy Cole Slaw, Tabasco & Honey Aioli, Torpedo Roll, Country Style Potato Salad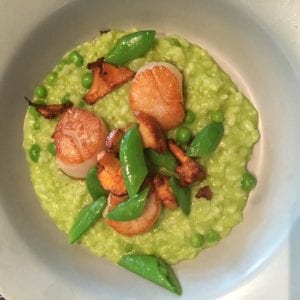 Seared Sea Scallops Risotto with Peas & Chanterelles
And finally, Dessert: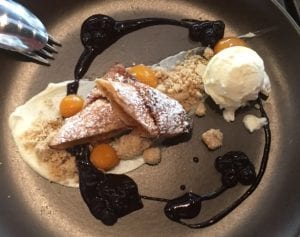 Nectarine Strudel Burrata Ice Cream, Blueberry Sauce Greek Yogurt & Thyme Crémeux, Brown Butter Almond Crumble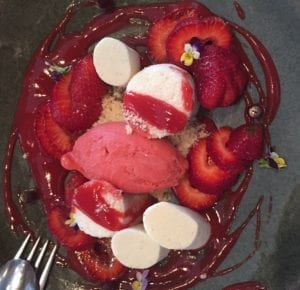 Strawberry Short Cake Strawberry Sorbet, Angel Food Cake Frozen Vanilla Bavarian, Black Pepper Cookie Crumb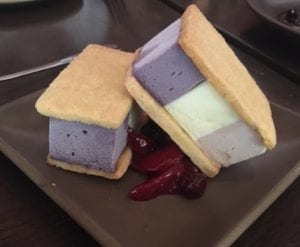 "Berry" Politan Ice Cream Sandwiches Strawberry, Blueberry & Buttermilk Ice Cream Vanilla Shortbread Cookies
What's missing from this post is the other 7 desserts we ordered…we thought we'd save face and just highlight three! But in truth, they were all fantastic. Prospect did not disappoint and we hope to back to enjoy their seasonal specialties again soon.