The arrival of Spring brings the start of wedding season and we'd love to share our Top 5 Favorite Wedding Trends for 2016.

Metallic Color Palettes – The Golds, Silvers and Coppers are definitely adding a nice twist to the classic looks. You can have a traditional table setting for a seated meal but add something different with gold charges…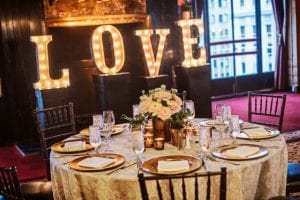 Or gold mercury candle votives for a touch of ambiance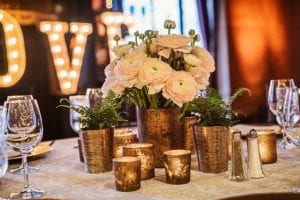 Lighting Galore – Transform the look of any room or space with great lighting. You can go with something as simple as uplighting to add a touch of color to the room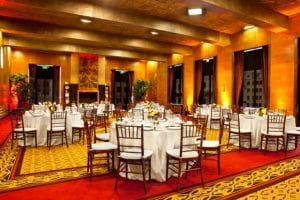 Or we've recently been loving a combination of uplights, market lights, and light-up signage: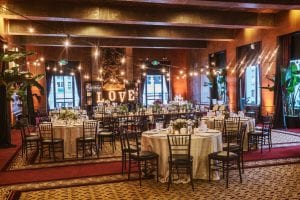 Non-Floral Centerpiece / Food-Inspired Floral Elements – With the cost of weddings growing increasingly high over the years, saving a little here or there when it comes to the budget is very key. You can certainly do so by straying away from the traditional elaborate centerpieces and instead used succulents or candles arrangements.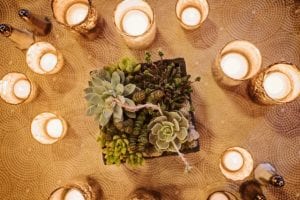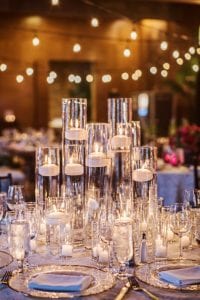 Another fun trend that is popping up is the food-inspired floral elements, such as using fruits and vegetables, which is both fun and unique as well as re-usable…go green!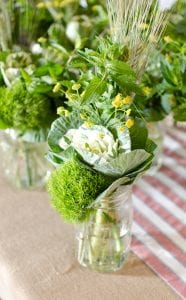 Food Stations & Cocktail Receptions – 2016 is the year to socialize and move away from the traditional seated 1.5-2hr dinners. Instead think about making the "dinner" portion be part of the entire evening by having food stations with Chef Attendants and small plates. This will get the guest moving and talking and give your wedding an extra fun element.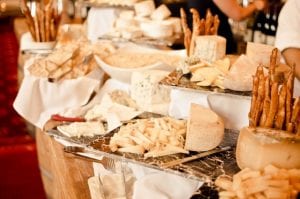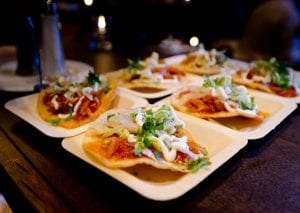 Couples are steering away from the traditional multi-tiered wedding cake and instead opting to have a fun interactive station for the sweet factor at their wedding. This can range anywhere from simple bite size dessert buffets to a more interactive build your own cupcake stations.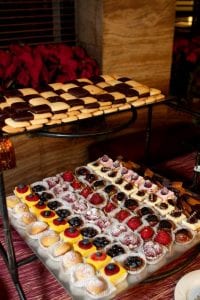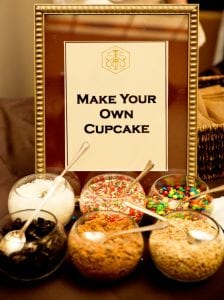 Of course there are still options for those of you who like to still have the traditional wedding cake but want a little something extra for the guest….why not include a candy & sweets station to add to the sugar rush for the evening!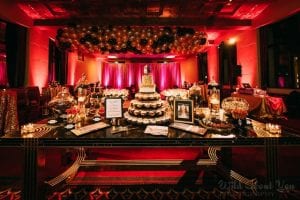 The possibilities are endless when you start with the backdrop of a fabulous venue! We may be biased on that…but we'll let you be the judge!
Happy Wedding Planning!
Photos by Andrew Weeks Photography, Sophie Spinelle Photography, and Wild About You Photography