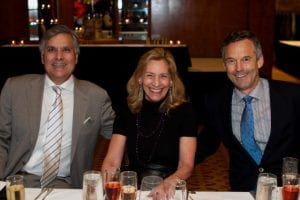 On Thursday, February 18th, The City Club welcomed Joy Sterling, CEO of Iron Horse Vineyards, who hosted our first Winemaker Dinner of the year. What a special evening! The aptly named Joy is not just a tireless Ambassador for the brand, but has an infectious enthusiasm for the products her family produces, and appreciates the ability that a wonderful glass of wine – sparkling or still – has to bring people together.
Iron Horse is one of Sonoma County's most beautiful, small, independent, estate, family-owned wineries. A pioneer in the Green Valley appellation within the Russian River Valley of Sonoma County, the Iron Horse family is building a legacy of prestige sparkling wines and estate bottled Chardonnay and Pinot Noir. Iron Horse's renowned Sparkling Wines have been served at the White House for five consecutive Presidential Administrations, beginning with the historic Reagan-Gorbachev Summit Meetings ending the Cold War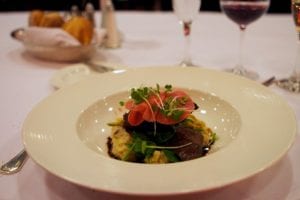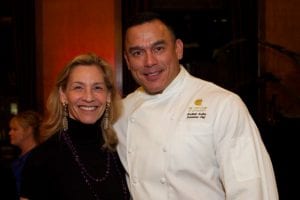 The evening's menu was spectacular – Executive Chef Munoz really outdid himself this time!
MENU
RECEPTION
2011 Brut X & 2012 Unoaked Chardonnay
Nova Scotia Smoked Salmon Rillette
FIRST COURSE
2008 Brut Rose 
2012 Wedding Cuvee
Poached Sweet Maine Lobster, Butternut Squash Fritter, Crispy Chard, Mole
MAIN COURSE
2013 Thomas Road Pinot Noir
Rosemary Grilled Hanger Steak, Pancetta White Corn Grits, Bloomsdale Spinach, Pickled Watermelon Radish
DESSERT
2010 Russian Cuvee Magnum
Full Belly Farms Strawberry Shortcake, Vanilla Bean Custard
Next up on the Winemaker Dinner calendar: St. Supery on Thursday, April 7th!
These events are always a Club favorite, as seen here and here.
Photos: James Lilley Images