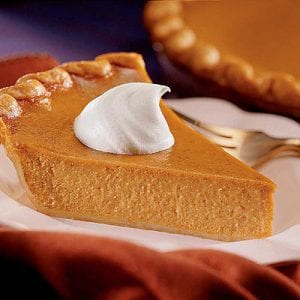 We love all things related to food and celebrating, so naturally the Thanksgiving holiday ranks up there as a favorite among our team at The City Club. It also signifies the last quiet day around the Club before the hustle and bustle of the holidays greet us immediately following our break. We can't wait!
Whether you are planning on a traditional Thanksgiving with the family or planning your very own Friendsgiving, make it extra special with some of 2015 Hottest Trends
If you're looking to keep things more traditional, here is an easy Pumpkin Pie recipe to make for your feast:
Ingredients:
1 (15oz) can pumpkin filling/puree
1 (14oz) can sweetened condensed milk
2 large eggs
1t ground cinnamon
½ t ground ginger
½ t ground nutmeg
½ t salt
1 (9 inch) unbaked pie crust
Directions:
Preheat oven to 425 degrees Fahrenheit.
Whisk pumpkin, sweetened condensed milk, eggs, spices and salt in medium bowl until smooth.
Pour into crust.
Bake for 15 minutes.
Reduce oven temperature to 350 degrees Fahrenheit and continue baking fir 35 to 40 minutes or until knife inserted 1 inch from the crust comes out clean.
Cool completely before serving. Garnish with whipped cream.
From our "family" to you and yours, we wish you a very Happy Thanksgiving!