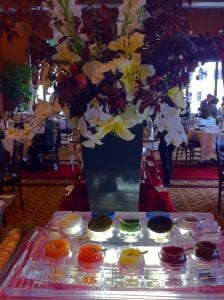 City Club Members came together on Sunday, May 10 to celebrate Mom!
Mothers & Grandmothers, Kids & Grandkids, Dads, Grandfathers, and extended families all made their way to our spectacular buffet.
Executive Chef Munoz really went all out and created a thing of beauty that had some of everything – and more! From Fluffy Pancakes with Strawberry Compote & Whipped Cream, to Roast Leg of Lamb, an extravagant Caviar Bar and more Tortes, Pies & Cakes than should be legal in one place – it was a showstopper!
All that and a String Quartet to set the mood. A really lovely way to celebrate Mom!  If you didn't make it this year, please come and join us next year.