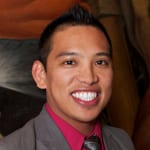 Q&A with Alfredo Biraldi III, Catering Services Manager. Known around The City Club as "#AskAlf"
How did you get into the hospitality industry? Both my parents worked in the hospitality industry my father who is still a server at the Olympic Club and my mother who worked at Hotel Nikko as Front Desk and eventually worked in the accounting department. It almost felt natural; my first summer job was being a door man at the Olympic Club and that's how I got my foot in the door. The next thing I knew after college I was doing a temp gig at the Cathedral Hill Hotel in their Sales and Catering Department that was supposed to last 2 wks; then turned 3 months, then turned full time.
Who is your favorite figure in the Diego Rivera mural, and why? My favorite is Helen Moody because who doesn't love a lady with some bling 😉
What is your favorite SF restaurant or watering hole? I really love going to wayfare tavern by Tyler Florence it's a great happy spot, perfect for dinner and small parties. His food is always fresh and I love his Fried Chicken and deviled eggs!
Who would you be guests at your 'dream' dinner party? Hmm that's a tough one there are so many people I would want at my dinner party, but I would have to choose my mother who is no longer here because like me she would be the life of the party and it would be good to party with her again.
What do you like to read?  I am usually an online reader, I love dlisted, foodnetwork blog, and the tech nerd in me loves reading macrumors.