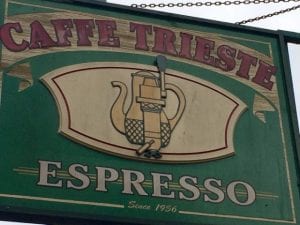 On March 11th, City Club members & friends had a wonderful experience on the soldout North Beach walking tour led by Member Christopher Wiseman.
Fifteen participants met at The Saloon, the oldest bar in San Francisco for an enjoyable beverage. After introductions and an overview of North Beach, a majority of guests enjoyed a Cioccolata Fantasia from Caffe Trieste. Delizioso!
As the tour continued, Christopher continued to share North Beach stories and fun facts until they arrived at Little Vine, a charming wine and cheese purveyor for a special tasting. Next, everyone enjoyed seeing Coit Tower and Washington Square Park, learning about the many signature dishes at various restaurants along the way.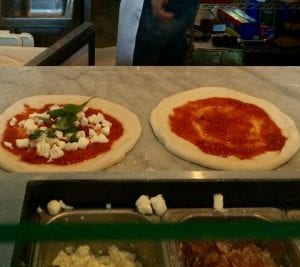 A stop at Cornology was next where everyone enjoyed trying various artisanal popcorn. To end the tour, everyone enjoyed wine and pizza at Il Casaro Pizzeria and Mozzarella Bar, a fabulous Italian restaurant.
Who knew exploring our own backyard could be so much fun?! Stay tuned for our next neighborhood adventure.