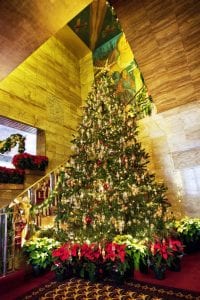 ….Everywhere you go, around The City Club!
While we were all away enjoying turkey feasts with friends and family, our elves stopped by and decked our halls from top to bottom! It's always such an enjoyable time of year for us – we love a good party and December is full of them!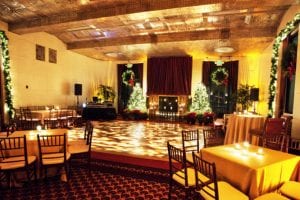 We are thrilled to welcome back so many friendly faces of clients who have held events with us in December's past, and look forward to "wow-ing" new clients and Members this year too. Executive Chef Michael Munoz and his team have been busy-busy prepping and chopping and grilling and baking for all kinds of upcoming events, including our special Members Holiday Party that officially kicks of the season on December 2nd.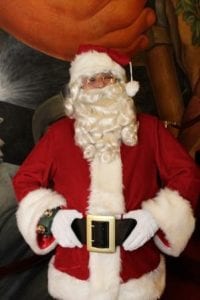 Even this friendly face will make a few guest appearances over the next couple weeks and I know a few kids (from 1 to 92…) who are particularly excited to see the Big Man. His toy bag will be full for the annual Members Holiday Brunch on December 14th – hope to see you on the "nice list"!
Wishing you and yours a very Merry season!
Photos by: Andrew Weeks Photography and James Lilley Images